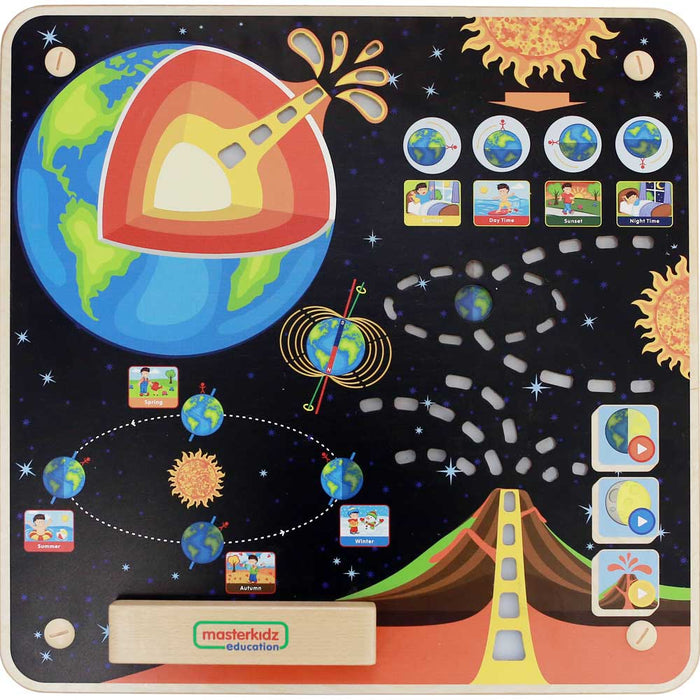 Earth Wall Element
Trade Price
Trade Price
Original price
$289.95
-
Original price
$289.95
Earth is the only planet known to have current geological activity, like earthquakes and volcanoes. It is the only planet known to have life. Earth has one natural satellite, the Moon, which is the only large satellite of a terrestrial planet in the Solar System. This learning board demonstrates how moon orbits earth and how earth orbits sun. It also explains why we have day and night in a day and why there are four seasons in a year. The learning also shows the inner structure of the earth and demonstrates what happens inside a volcano when it erupts. Special lighting effects are used for better demonstration of orbiting and volcano eruption.
Activity Wall Boards can be used as a floor or table activity, mounted to a wall or with the Masterkidz Free-standing Painting Window and the Desktop Painting Window.
Made from Russian Birch plywood and Beech Wood wood (FSC).
Size of board: 460 x 460mm.
Age: 3+ years.