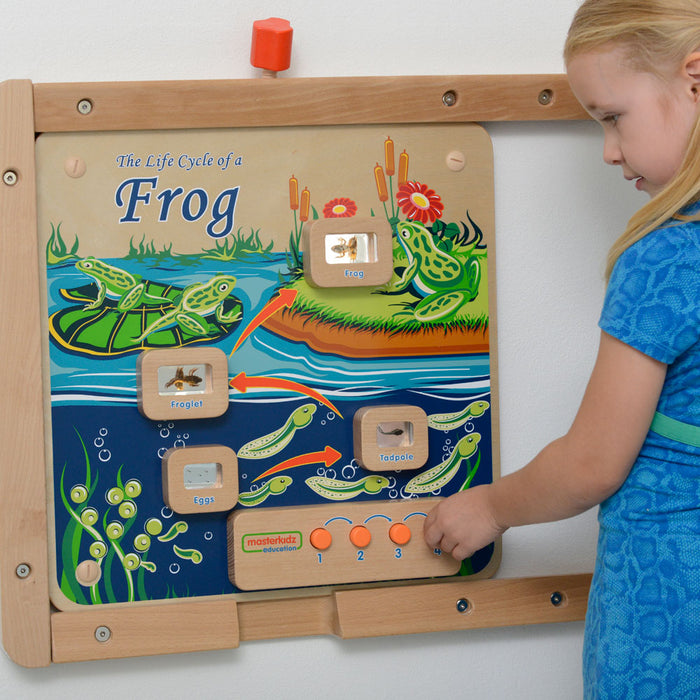 Light-Up Frog Life Cycle Wall Element
Trade Price
Trade Price
Original price
$219.95
-
Original price
$219.95
The metamorphosis of the tadpole into the frog has been one of nature's greatest wonders. This is a frog life-cycle learning board containing real life specimens encapsulated in clear acrylic blocks which allow children to have closer look. The 4 stages including Eggs, Tadpole, Froglet and Adult Frog can be seen and discussed with the added benefit of switches to light up each one in turn. Once lit-up, the specimens reveal all of their hidden secrets and children will be drawn in to examine them in greater detail. As well as the visual brilliance of these boards, children will also benefit from the rich words and language that surrounds these wonderous timelines. Batteries NOT included.
Activity Wall Boards can be used as a floor or table activity, mounted to a wall or with the Masterkidz Free-standing Painting Window and the Desktop Painting Window.
Made from Russian Birch plywood and Beech Wood wood (FSC).
Size of board: 460 x 460mm.
Age: 3+ years.