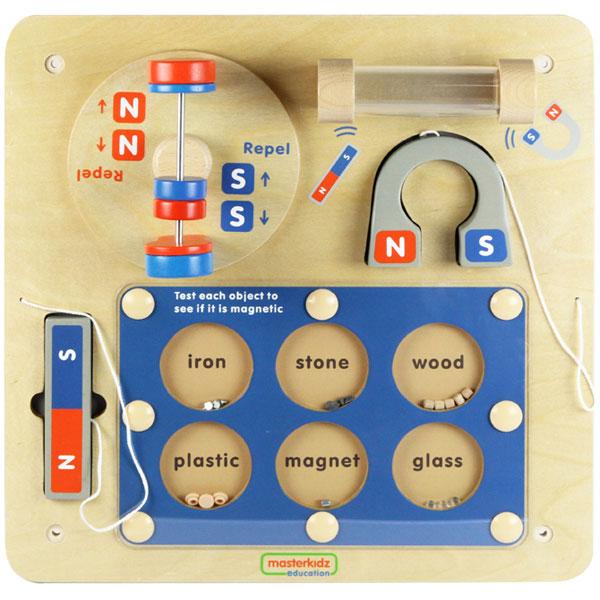 Magnetism Learning Wall Element
Trade Price
Trade Price
Original price
$294.95
-
Original price
$294.95
Using this board, children can experience magnetism. There are several differently shaped magnets so that children can feel attraction and repulsion. They can see the effect of magnets in suspension held by 'like poles repelling each other' - even against the force of gravity when the wheel is rotated. A clear window tube has iron filings that can be made to stand up to reveal magnetic lines of flux and a variety of magnetic and non-magnetic materials can be tested with a magnet.
Activity Wall Boards can be used as a floor or table activity, mounted to a wall or with the Masterkidz Free-standing Painting Window and the Desktop Painting Window.
Made from Russian Birch plywood and Beech Wood wood (FSC).
Size of board: 460 x 460mm.
Age: 3+ years.