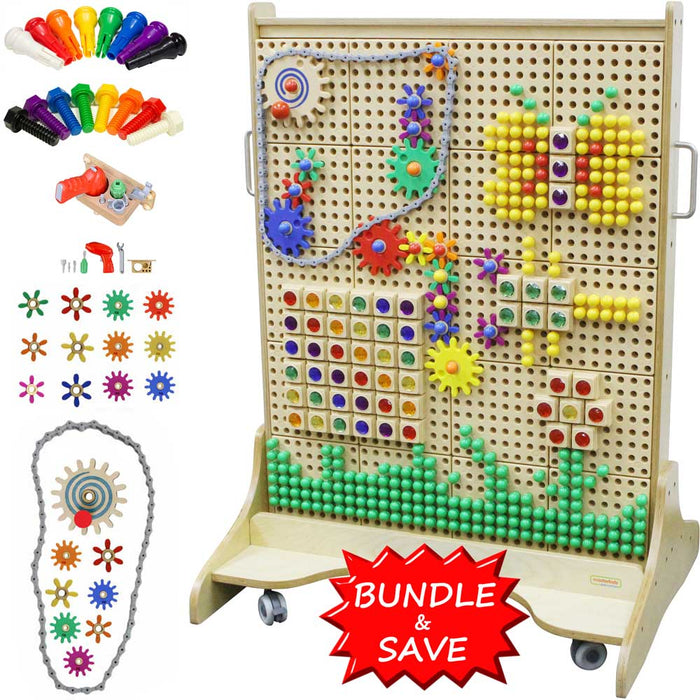 Free Standing Mobile Stem Wall 860 (Bundle Set)
Trade Price
Trade Price
Original price
$1,599.95
-
Original price
$1,599.95
A free standing double-sided mobile Pegs 'N Bolts STEM Wall. Each hole is compatible with our durable pegs and bolts. Add Gear Wheels and Chain or our Water Pump and Pipe Kit for limitless designs.
Bundle Set Includes:
Free Standing Mobile STEM WALL 860 (ME09531)
STEM Wall Pegs Set 1 (512Pcs) (ME12746)
STEM Wall Screws (512Pcs) (ME12920)
STEM Wall Gears & Chain 39Pc (ME13460)
STEM Wall Hand Power Tools 8Pc (ME13118)
Other accessories sold separately.
Measures 86 W x 118.5 H x 68cm D. Ages 3yrs+