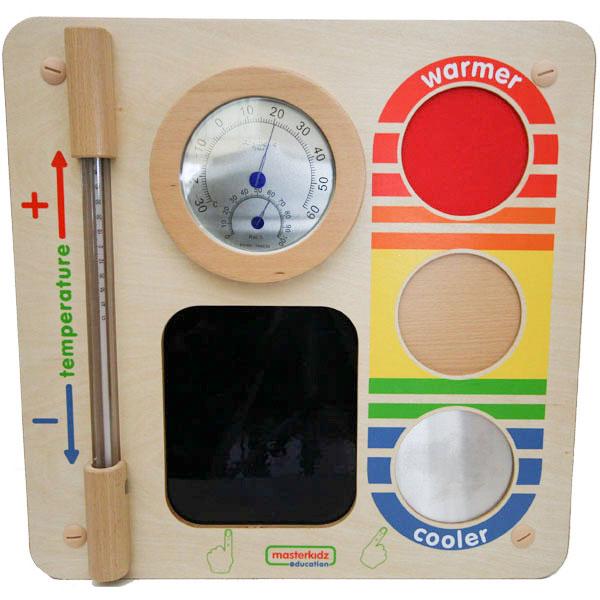 Temperature Discovery Wall Element
Available soon
Original price
$269.95
-
Original price
$269.95
Let's start our temperature discovery journey! This amazing toy helps kids learn about temperature. It provides a variety of hands-on activities for children to experience warm and cold. Large vertical and circular working thermometers offer a chance for children to read today's temperature and a heat sensitive touch window changes colour when warm hands are placed upon it. By doing so, they will learn about the existence of heat in human bodies. Three circular touch-spots feel warm, cool and cold. It allows kids to feel and compare different temperatures when they place their fingers on any 2 of the 3 openings: there is always a warmer one and a cooler one. This 'experience' of temperature, enhances the children's knowledge and vocabulary as they interact with the board.
Activity Wall Boards can be used as a floor or table activity, mounted to a wall or with the Masterkidz Free-standing Painting Window and the Desktop Painting Window.
Made from Russian Birch plywood and Beech Wood wood (FSC).
Size of board: 460 x 460mm.
Age: 3+ years.